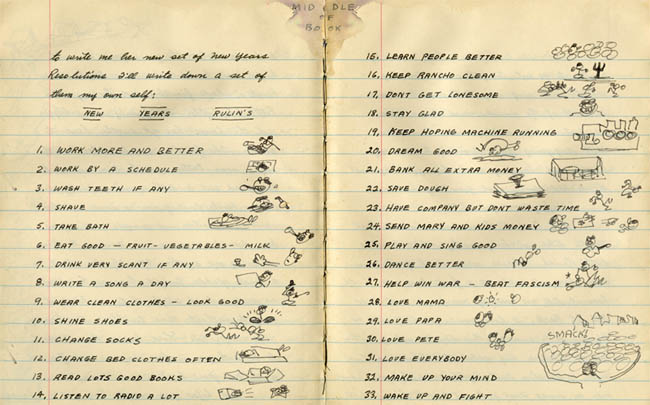 We're big on setting New Year's Resolutions and sharing them with each other, but we sometimes forget that our role models also did the same thing.  Here are Woody Guthrie's top 10 New Year's Resolutions from 1943:
Work more and better
Work by a schedule
Wash teeth if any
Shave
Take bath
Eat good – fruit – vegetables – milk
Drink very scant if any
Write a song a day
Wear clean clothes – look good
Shine shoes
He made 33 resolutions in all, you can read the rest here.  We'd like to think that Woody would be an active user of 43 Things, were he alive today.
[via Scott Berkun]