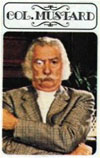 We all had a list of suspects. Is the database only utilizing half its memory? Are aggressive spiders taking down the site? Is there a problem with the way Rails talks to FastCGI? But more than any other area of suspicion, we all knew there was something wrong going on with subscriptions.
So as a test, we turned off subscriptions around noon today. Guess what? The site perked up considerably. Errors dried up, the site stayed up, and "Oops" messages dropped down to a murmur (15 in the last 2 hours out of 105,000 page views).
We are going to monkey around with subscriptions a bit more, but it seems we may have found the greatest offender to site stability. If the site dies in the next few hours, it is probably us testing turning subscriptions back on. For now though, it looks like we got lucky right out of the gate.
What else is to come with Lickety Split? Fixing what ails the problems tool in 43 Places. Reworking the way we get rid of spammers and miscreants on the site. Getting subscriptions to be fast and painless. Lots of caching, some new hardware, some new site monitoring. We will keep going until the site is humming along reliably.