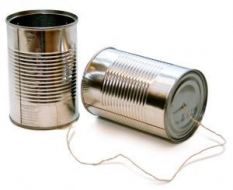 We've had a way to contact people on the site for some time, but we decided to improve it. "Messages" is a simple way to talk to other people on 43 Things. Click the "send message" link on a user's profile page and a new message box will pop up. Type away and click "send". They'll receive an email with your message and will be able to view and reply to your message on 43 Things.
Once you send a message to someone you'll see an "open conversation" link on their profile page so you can jump back into the conversation anytime. You'll get an email when you have new message activity — we'll also indicate this on your profile page. You can clear a conversation's history when you like or let it build indefinitely.
We decided to keep messages pretty simple. Unlike email, there is no subject line. Similar to Instant Messenge or iChat, you can only have one conversation with another person at a time. There's no outbox or drafts, just pure conversation between you and a friend on 43 Things. Almost as simple as two cans and a string.
Thanks to Todd for getting Messages started before his vacation and to Ivan for rolling it out. We should be launching in the next few days.
P.S. The old messages on 43 People will remain in place as a separate system for the time being