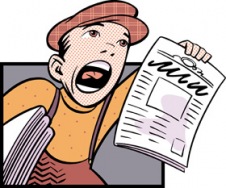 Did you know you can subscribe to other users on 43 Things? Give it a try by clicking the "subscribe" link on an interesting person's profile page. When you click on your Subscriptions link (also located on your profile) you'll see all the activity of the people you're subscribed to.
What is Subscriptions?
Subscriptions is a way of following people's progress on their goals, their entries, comments and activity across all of our sites and any other feeds they choose to include from the rest of the internet. You also control what other people who are subscribed to you see by adding and removing feeds from your own feeds page. Subscriptions are anonymous. You can see how many people are subscribed to you but you won't see their identities. When you subscribe to someone they won't know it's you subscribing, but they will see the number people subscribed to them increase by one (you).
A few changes:
Subscriptions started out on 43 Things, but moved to 43 People a few years back. Today most users spend the majority of their time on 43 Things, so we're moving Subscriptions back to 43 Things. We think that makes more sense. Soon you'll be able to subscribe to others and read your Subscriptions all from 43 Things. We're also taking the opportunity to clean up the look and feel.
We have Laurel and Michelle to thank for undertaking the software and design work on this one. It should be live on the site in a few days.
P.S. We'll keep the old Subscriptions service up on 43 People for the time being