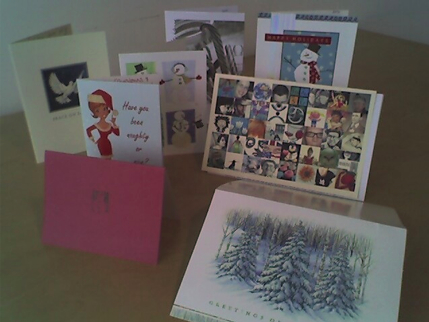 This weekend our new sysadmin Chuq will be visiting Seattle and we'll finally get to meet him in person. He's been a very active user for some time and has worked closely at the DNC with an old colleague of ours, so we look forward to hanging out. After familiarizing Chuq with Seattle, the Robot Co-op office, the all-important baristas at Cafe Vita, Credit Card Roulette, and our systems and technology, our top priority is to teach him the dark magic of the so-called Cheer Goblin. As we've expressed before, this infamous algorithm is shocking in its simplicity…but awesome in its mysterious powers.
Sorry, but Chuq will be sworn to secrecy.
We'd also like to thank everyone for the nice holiday cards we've been receiving. We do appreciate it. It is natural that people would be thinking of the Robot Co-op and our sites this time of year, though. Despite the fact that he's never written a single entry, the top subscribee on 43 People is God.