Not the best bet I've ever made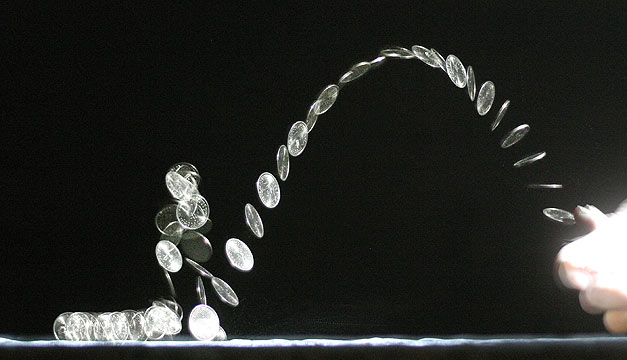 There's this article that talks about the role of emotions in risk taking. As an example, they have this experiment where they ask people whether or not they'd like to risk losing $100 for an opportunity to win $150 on a coin flip. Personally, I don't think I'd ever turn that down unless I didn't have $100 in the bank. Any takers? However, when I asked my coworkers about it they said no more often than yes. In the article, most people also said no.
The explanation for this is that most people are more sensitive to failure than success. Losing hurts more than winning feels good. It sort of makes sense. We posted about it a bit on our other blog.
Today, we went to this new restaurant in Cascade called Feierabend and Josh and I ended up drinking a German liter of beer each. The topics had already covered the difference between alcoholics and drunks, the whiskey diet, celebrity sightings, what exactly makes a goal acheivable, and Russian spas, so it was time to start making bets. Josh challenged me to the bet where we'd flip a coin and if it was heads I would give him $150 and if it was tails he would give me $100. Because whatever mechanism that keeps most people from making even safe bets was left out of my brain, I accepted, Daniel flipped, the coin rolled off the table onto the bench, and came up heads.
Now I owe Josh 50-75 coffees. That's randomness for you.